Facilities & Venues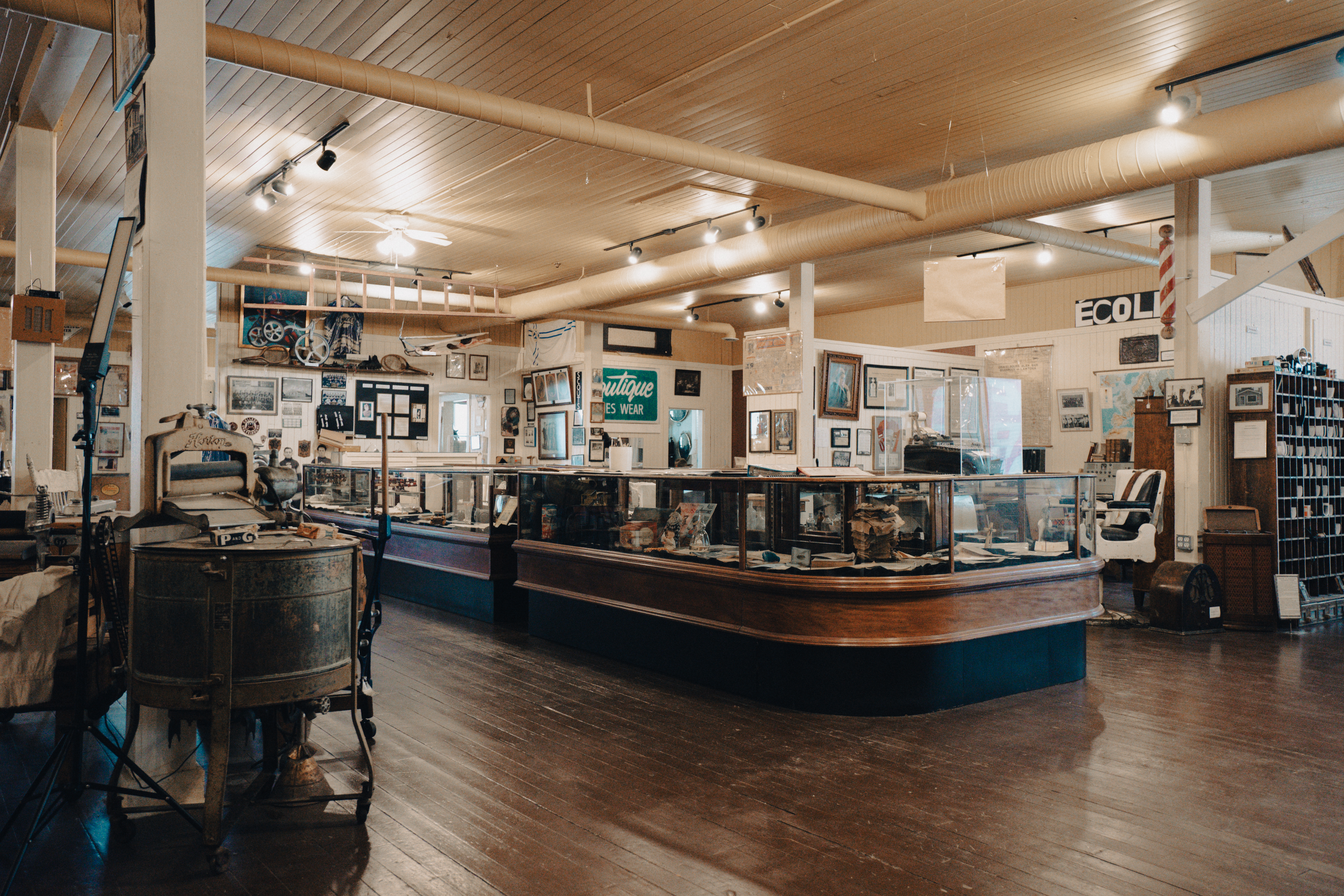 Gravelbourg & District Museum |
Devoted to the history of Gravelbourg and the stories of its people, the museum contains a collection of early pioneer memorabilia including extensive artifacts from Gravelbourg's earliest residents. People profiled include Monsignor Charles Maillard, Dr. J. A. Soucy and Father Pierre Gravel.
The Gravelbourg and District Museum is open seven days a week during the months of June through August. Guided tours of Gravelbourg's historic sites are available in both languages, leaving from the Tourist Centre, located at the museum.
To access the Museum or to arrange for a tour, please contact the museum at (306) 648-2332.
Hours of Opperation
July - August
Daily: 10 am - 4 pm
PH: 306-648-2332
Groups of 10 or more or those who'd like to take a tour in the off-season, please call 306-648-7030 or email museegravelbourg@gmail.com.
For a tour of the Our Lady of the Assumption Co-Cathedral, please contact Louis Stringer at 306-650-8228.
For a self-guided tour of Gravelbourg's architectural and historical heritage, see the Heritage Walking Tour.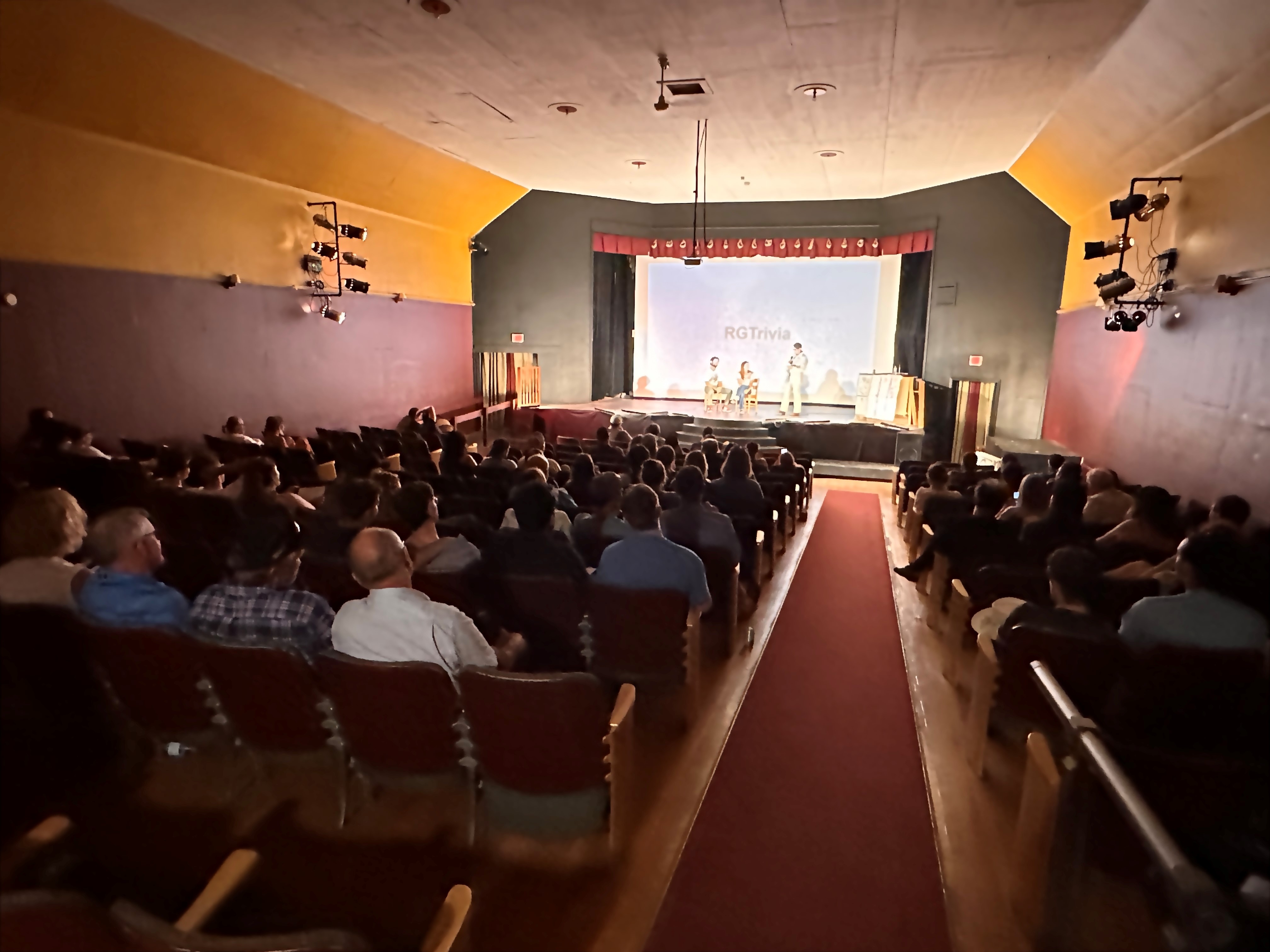 Renaissance Gaiety Theatre | 412 Main Street
Constructed in 1926, this heritage theatre of Gravelbourg strives to be an ideal location for community driven programming. The theatre opperates as a non-profit entity run by a volunteer board committed to providing a unique venue for arts and entertainment that exhibits the multicultural community of Gravelbourg and surrounding region.
Programing features include original productions, the most recent of which was Madness at the Palmer Funeral by James Hobday, and a summer drama camp for kids. The theatre hosts RGTriva on the 1st Friday of the month as well as numerous other events throughout the year. Organizations and individuals may rent the theatre for events, parties, musical performacnes presentations or conferences. Seating available for up to 200 people.
For more information on programming and special events, visit the Renaissance Gaiety Theatre Facebook page.
If you would like to enquire about renting the theatre for a private function or booking a performance, please email gravelbourg.theatre@gmail.com.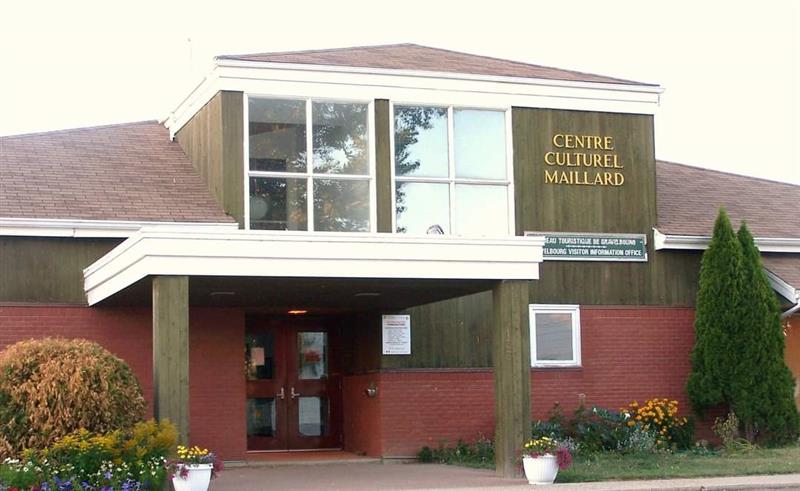 Centre Culturel Maillard |
Constructed in 1985, the Maillard Cultural Centre is a testament to Gravelbourg's vibrant Francophone community. Built in order to assure the preservation of the French language and culture for the future generations, the Centre includes an auditorium, kitchen and banquet hall. The Center houses the Chinook Regional Library, CRGR Radio, the Gravelbourg & District Tot Spot,.and the Richardson House of Dance. It is also the headquarters of the Association Communautaire Fransaskoise de Gravelbourg and the Association Culturelle Franco-Canadienne de la Saskatchewan. The Cultural Centre hosts many event throughout the year. Please view the Community Calendar to find out about upcoming events.
For more information or to book the facility call 306-648-3103.
CFRG 93.1 FM | 133 5th Ave E
Gravelbourg's Community Radio Station CFRG 93.1 FM broadcasts an interesting variety of music such as Rock, Pop, Hip Hop, Classical, Traditional French Canadian, International, Jazz and Country as well as various live radio shows, local news and event listings and advertising for local businesses.
For more information contact (306) 648-2374 or visit cfrg931.com.
Resources
Chinook Regional Library | 133 5th Avenue East
The Gravelbourg Chinook Regional Library has over 2,500 books that are exchanged on a routine basis, plus many permanent books, paperbacks, videotapes, magazines, and other materials. Users may also request books by telephone, fax or email which is then delivered to the local library branch. Public access to computers is also available.
For more information contact (306) 648-3177 or visit http: www.chinooklibrary.ca.
Le Lien |
This French resource centre is located adjacent to the Collège Mathieu. The goal of Le Lien ("The Link", in English) is to make French-language cultural and teaching resources available to Saskatchewan's Francophone schools, cultural institutions and individuals.
Le Lien is open to:
Members of Francophone schools and cultural institutions

Individual Francophones

Any other person or organization interested in the French language and culture
Le Lien carries all of the following french materials including books, teaching aids, weekly newspapers, music (records, cassettes, compact discs), videos (educational and popular, full-length movies), preschool materials, multimedia and audiovisual equipment and much more. They have also established partnerships with Canada's National Film Board and CIDA (Canadian International Development Agency), thus providing local residents with access to these organizations' vast collections of French-language videocassettes.

For more information contact (306) 648-2240 or visit https://www.collegemathieu.sk.ca/le-lien

Art Classes and Workshops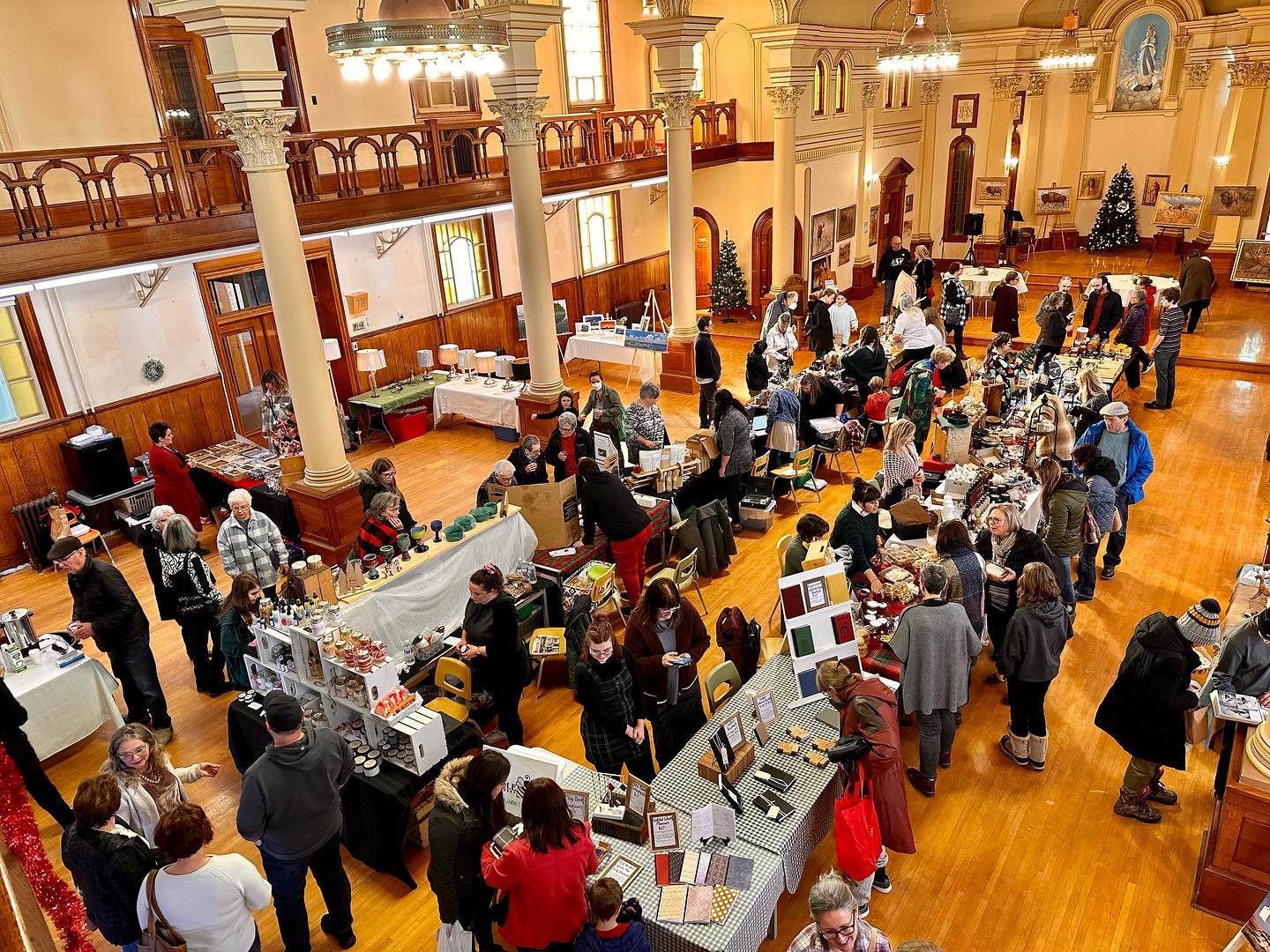 Gravelbourg Artisan Co-operative | 212 5th Ave E
The Gravelbourg Artisan Co-op (GAC) formed in 2018 when a group of local artisans met to discuss how they could support each other and grow their businesses.
The GAC hosts two annual markets, The Secret Garden Market and A Happy Handmade Christmas. Passionate about bringing art to the community, the GAC offer various fine art workshops, community art projects, and partners with other community-based organizations and businesses to hold art-related events.
To find out more about the GAC, please visit their artisancoop.ca.
Email: gac@artisancoop.ca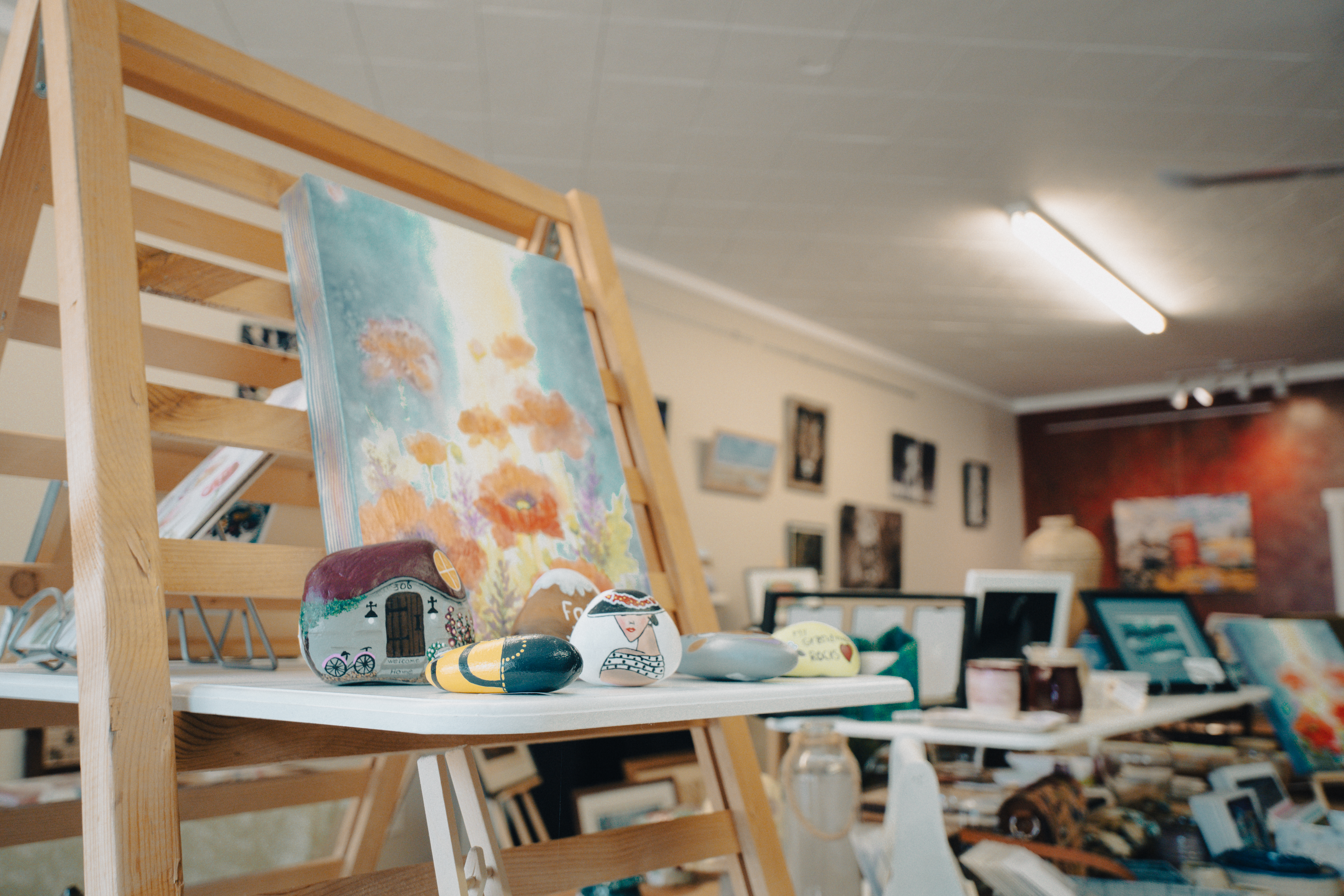 Artistic Creations Gallery | 411 Main St
Artistic Creations is a gallery boutique featuring regional artists. Art classes and workshops scheduled throughout the year. For more information phone 306-648-7030 or visit their Facebook page.
Music Lessons & Instruction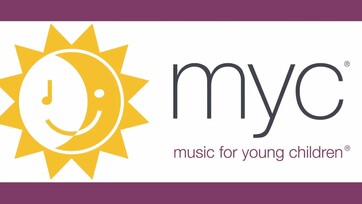 Music for Young Children
Music for Young Children (MYC) is an early-childhood music education program & method created to provide young children with a strong foundation in music education and performance. The curriculum incorporates singing, listening, keyboard, and rhythm in a fun and interactive teaching environment.
MYC is available in Gravelbourg. Click here for more information.
Chad's Strings & Things
Offering Guitar and Drum lessons to Gravelbourg and surrounding areas. Please email chadsstringsandthings@gmail.com or visit the Facebook page for more information.