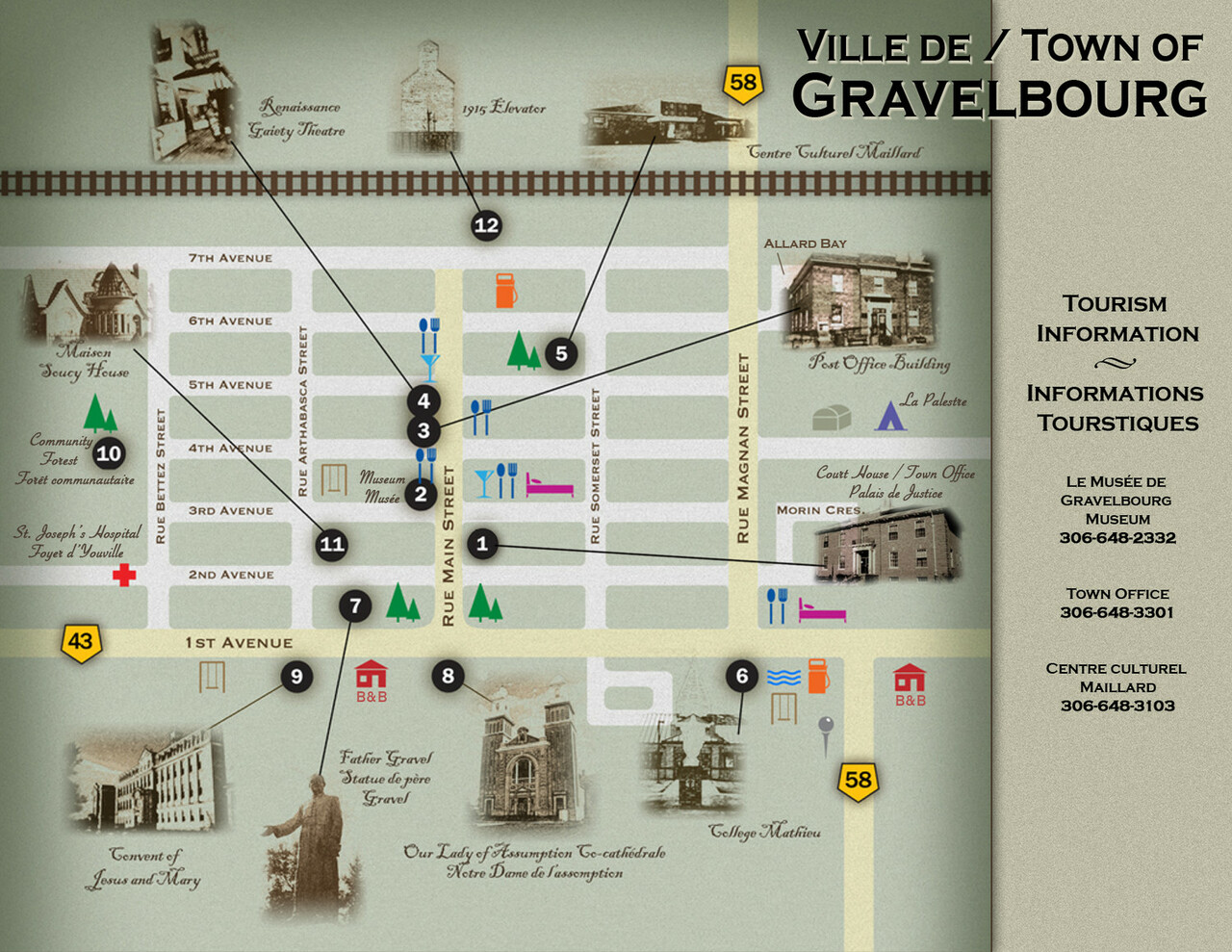 MAP INDEX
Each number on the map corresponds to a heritage building or site in the Town of Gravelbourg. Select the links below to explore each heritage site with pictures and detailed information. [Under construction.]
1. Old Court House
2. Gravelbourg Museum
3. Post Office Building
4. Renaissance Gaiety Theatre
5. Maillard Centre Culturel
6. College Mathieu
7. Father Gravel Statue
8. Our Lady of the Assumption Co-Cathedral
9. Convent of Jesus and Mary
10. Path for Peace Labyrinth
11. Soucy House
12. 1915 Western Elevator Co.
The Gravelbourg and District Museum would like to express its thanks to the Saskatchewan Heritage Foundation for their financial support of this project.
Heritage Walking Tour Guide Books are available to purchase at the Town Office and the Museum.